WHAT TO EAT BETWEEN WORKOUTS?
You have decided to compete, good! You are going to test and prove your fitness and share it with a bunch of great people! Facing competition day you will have a ton of doubts and sooner or later this one will emerge: what should I eat during competition?
Competing at the Crossfit Games or at your local box is exactly the same in one thing, it is tough and you will need to keep your body ready to face multiple workouts in a short period of time. You must consider your nutrition properly and snacks between workouts will become your best friends.
When choosing your snacks for competition, these are the three things you need to consider: fast fuel, good recovery and easy digestion. What foods are best for that? We asked Mireia Quijada, Sports Nutritionist and Eat2win founder, and here are her top recommendations: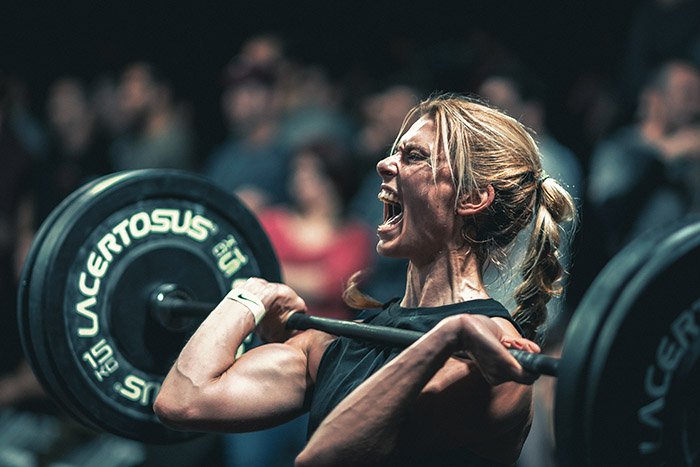 Dried fruits:

Raisins, dates, dried mangos or bananas… When fuits are dried, their macro levels change and their carb percentatge increases. A great option with a ton energy and micro-nutrients in small bites!

Quince paste sandwich:

According to Mireia, if there is a good moment to eat a slice of white bread, that is competition day. White bread has carbs that are easily absorbed and no fiber that would slow down its digestion. Quince paste is higly-energetic and astringent (which helps you to dodge the anoying going-to-the-bathroom urges). Two slices of white bread and Quince paste in between, that is the secret recipe of Mireia's "Competition day Quince Paste sandwich".

Natural granola:

No secrets here. Find an honest brand offering granola made with 100% natural ingredients (and no added sugars!). Many athletes choose the ones with dark chocolate nibs, but feel free to enjoy your favorite!

Fruit compote or traditional jelly:

If you can bring a fridge to competition with you, fruit compotes and jelly are very convenient snacks. They are easy to eat, easy to digest, an will re-fuel your body for the next round. If served chilled they will help calming your body down after the high intensity of an event. 

Energy balls:

Make some at home! Simply craft balls with oats, banana bites and peanut butter. Leave them in the fridge over night and you are good to go!
"In competition carbs are essential, as they help us recharge our glycogen deposits between WODs"
Mireia Quijada, Eat2win

Photos of The Freakest Challenge by Rafael Moneo