The Metcon family doesn't stop evolving. Now, it's time to introduce the 6th generation of our most beloved Nike training shoe, designed to release the heat quicker thanks to its all-mesh upper.
The Metcon 6 offers 18% more airflow than the Metcon 5: more breathable than ever, but still stable and extremely durable. The haptic topcoat of the Metcon 5 has also been evolved to help the new Metcon 6 withstand high abrasion.
AN ALL-MESS UPPER DESIGNED TO TAKE OFF THE HEAT
At this point, we were beginning to think that training shoes couldn't become better in terms of technological features, but the new breathable mesh of the Nike Metcon 6 upper truly helps us to cool down faster and stay focused on giving their max on our training sessions or competition events.
Even the elite athletes aren't immune to overheating… "It feels like wearing a weight vest. Staying cool has everything to do with your pacing while training or competing." explains the champion Mat Fraser, four-time Fittest Man on Earth. "If you're overheating, you won't be able to run a mile at a normal pace and you won't be able to recover from that mile at the same pace either."
Feet and hands are crucial in the cooling process of your body, that's why the airflow maximization of the new Metcon 6 is a huge improvement for athlete's performance: staying cooler means less fatigue feeling, which means more intensity. More intensity needs quicker recovery, and that requires taking off the heat as fast as possible.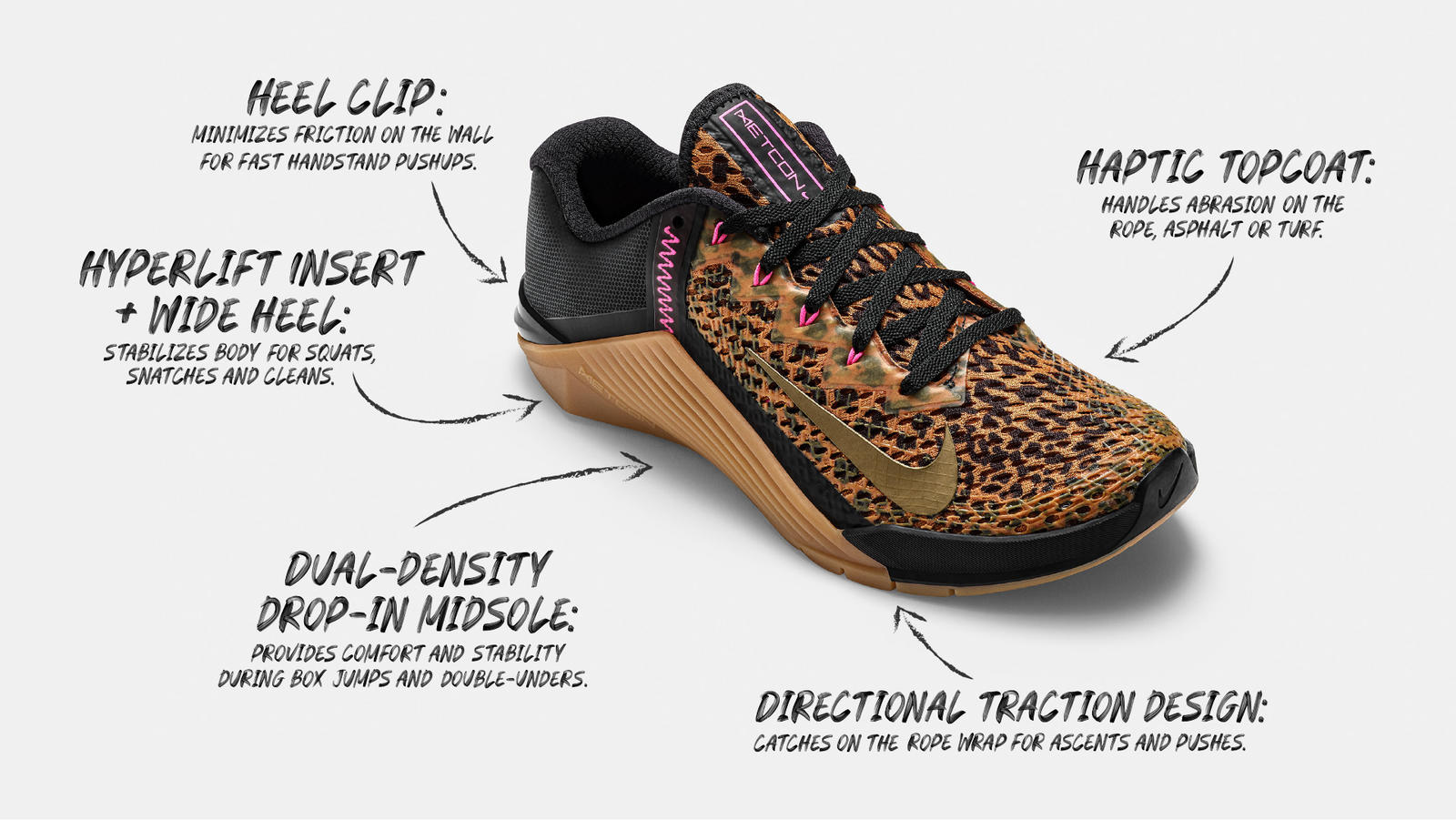 MORE FEATURES OF THE NEW NIKE METCON 6
– More flexibility: The same mesh that provides extreme breathability make this brand new training shoe softer and more flexible, giving a lighter feeling during agility movements, box jumps and double-unders.
– Hyper stability: Metcon's proven stability for our weightlifting sessions is back. The wide heel of the Metcon 6 is the same than the one in the Metcon 5 and the Hyperlift inserts will give us an extra drop of 8 mm to go deeper and heavier in our squats, cleans and snatches.
– Evolved durability: We know it: the new Nike Metcon 6 looks (and is) softer, but adding breathability has not sacrificed durability. The upper-mesh has been reinforced to resist all our high-intensity workouts, rope climbs included.
"I feel like it's the best shoe out there."
Mat Fraser.
Images by Fittest Freakest.
The worldwide release of the Nike Metcon 6 is on August 31, but as a member of the Freak Club you will get exclusive early access to buy them starting on August 4.