This crazy year has transformed us into more versatile athletes, more multidisciplinary, more resistant, more flexible…
This year we have all evolved tremendously as athletes, that's why our Nanos have also had to evolve.
THE MOST TESTED NANO

With a long 10 year journey and lots of models, the Reebok Nano never stopped improving to adapt itself to the new needs of our sport, every time wider and more multidisciplinary. 
That's why, for its 11th design, Reebok wanted to create the Universal Fitness Shoe: a shoe able to resist the toughest workouts, able to provide control over heavy weights, and which is flexible, comfortable and light.
The new Reebok Nano X1 aims to be the most versatile and adjustable shoe in the market, that's why now, after 18 months of development, they arrive introducing two innovative fabric versions: the Flexwave Grit and the Flexwave Knit.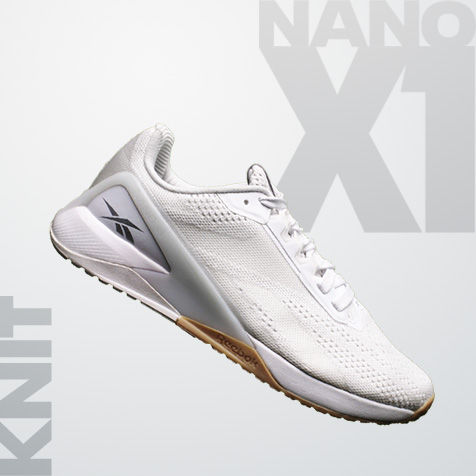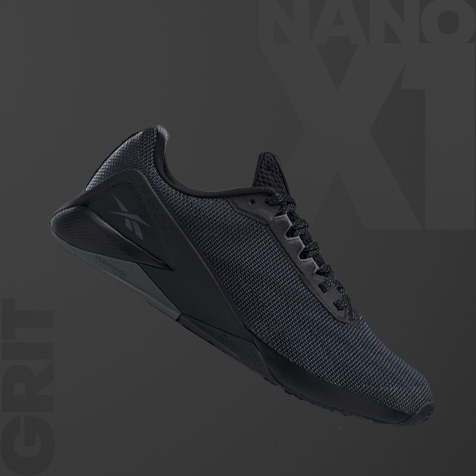 NANO X1 GRIT VS NANO X1 KNIT

FLEAXWAVE GRIT: an ultra resistant material, designed to face the hardest trainings and to offer the best support and durability.
FLEXWAVE KNIT: a lighter fabric, designed to maximize its breathability and to offer a less rigid experience, perfect for more versatile trainings. It includes a reinforced fabric for the areas most exposed to abrasions.
REEBOK NANO X1 INNOVATIONS

New heel shell to ensure control and stability

Even more flexible and responsive front sole, to enhance speed.

Higher back padded collar, for a more comfortable support with no chafings.

Two new upper fabrics/versions to offer you the best durability and flexibility.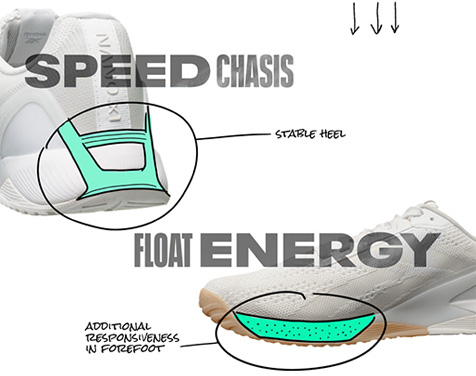 The new Reebok Nano X1 are now available for men and women at the Fittest Freakest physical and online store.