HOW YOUR SMARTPHONE CAN MAKE YOUR FITNESS LIFE EASIER
"Don't use machines, become one!". You've heard this before, it is one of the most used legendary motivational quotes in our sport's history. We understand what it says and love what it means but our current "tech-is-everywhere" era has got us thinking about wether that quote is 100% accurate anymore. Technology helps us in many small and big areas of our lives, and training has definitely seen a rise in its use.
We maybe don't need an elliptical machine or an electro-estimulation suit, but many of us appreciate the utility and possibilities of our beloved smartphones and their amazing training apps. Don't we? Possibilities are exciting and close to endless, and the only problem seems to be finding and choosing the right apps to serve our specific needs. AppStore or GooglePlay have become an ocean of apps ready for us to pick and choose, but a bit of guidance would surely help.

To try to decipher some of the best options for you we asked athletes, coaches and colleagues for their favorite training apps. These are the top choices we got from those conversations:

WOD Roulette

A bunch of WODs to inspire your Open box sessions; this archive is daily updated and perfectly organized by different criteria: by date, by rating, by popularity, by competitions or by name. And if you don't want to choose, let the roulette do it randomly for you. Don't spend more time thinking about the workout… Just do it!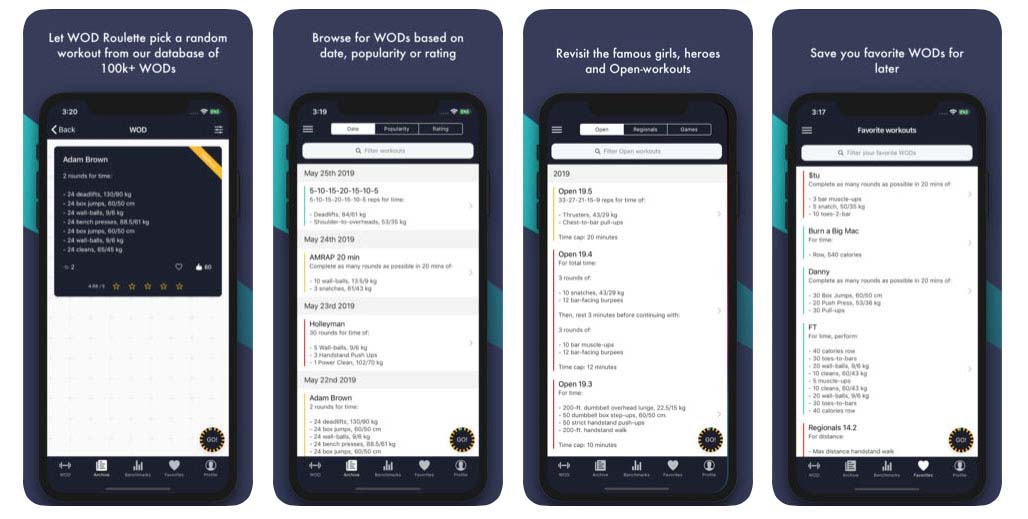 WODProof

The favorite app to record workouts, and its built-in timer is perhaps the reason for it. It is fantastic for online-qualifiers' videos, but also for day-to-day training as it includes other useful features such as a kg/lbs converter, a percentage calculator and four different timer options: "For Time" chronometer, "AMRAP" countdown, "EMOM" intervals and "Tabata".

Something we love about WODProof's timer is its "fatigue-friendly" reps counter. It works just by touching anywhere in the screen, so it is perfect when you are focused on breathing and not able to find tiny buttons.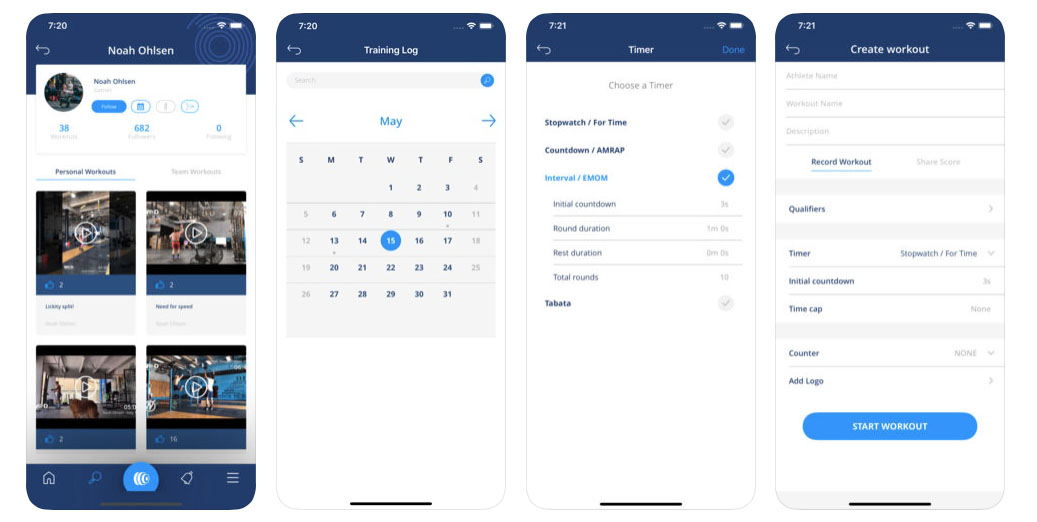 StrongLifts Weight Training

If you want to get stronger and build muscle, this is your app. You just have to enter your best lifts (or start as a beginner) and let it calculate you optimal starting weights for each exercise. The workout plan takes 3 workouts a week of 45 minutes each. It's simple, but effective if you are looking for weights and gains.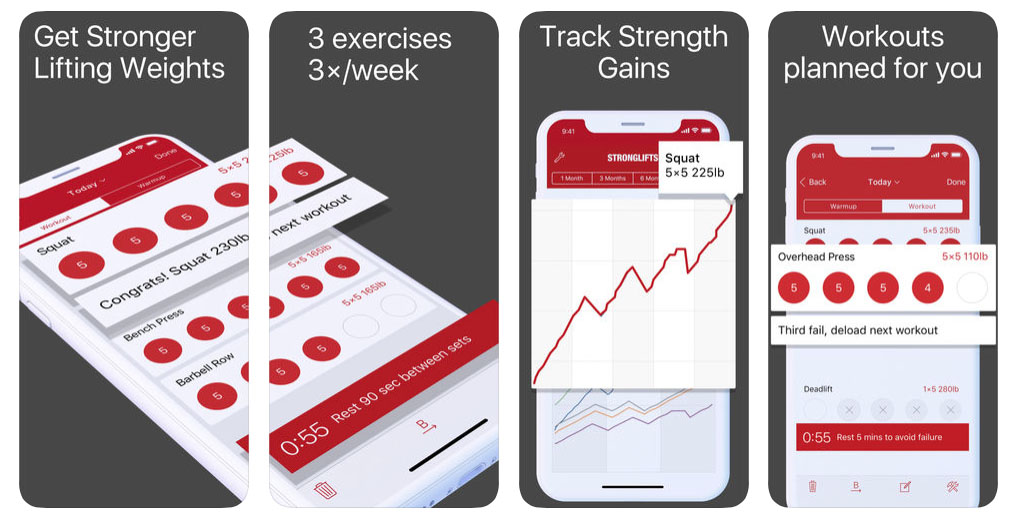 AimHarder

From Box-owners to fitness enthusiats this apps has something for everybody. It offers everything a box needs to manage its classes, coaches, payments… And it allows athletes to track its progress. This is why it is becoming a social network of sorts where we can find our box-mates and interact with them. Enjoy tracking your daily, weekly and monthly results and comparing yourself with others!

But not everything is about sharing your results (except if you are in a bloody bet with your bestie). You will find in AimHarder countless of other useful features: PRs checklist, complete workouts' calendar, "Benchmarks" list where you can register your results, excercises library with demo videos… Still in doubt? Its Competitions' searcher will totally convince you.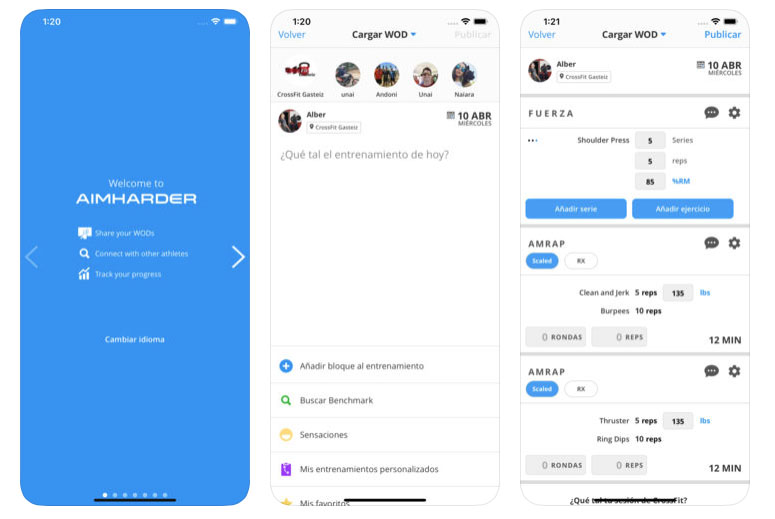 MyWod

MyWod is less social than AimHarder, but it is extremely loved by fussy and meticulous athletes who love to register every single detail of their activity. It will let you create a personalized movement list from scratch, design and save our own WODs and register your PRs beyond the 1RM (number of sets and reps are also considered).

In addition, you will also find different timers, an excercise library with demo videos and one of the most complete WOD lists with all Benchmark Girls, New Girls, Heroes, CFG Open WODs, Road WODs for your material-less travels and more. The fun "Random" button will help you to choose your workout.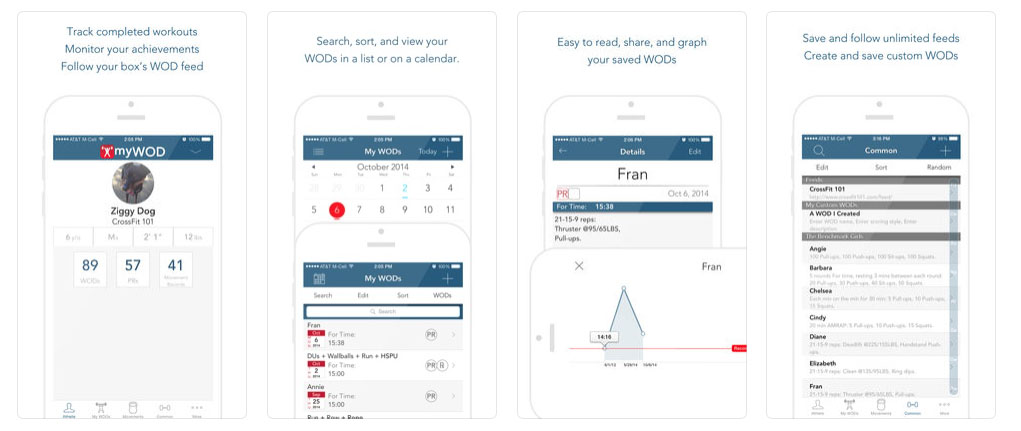 The Crossfit Games App

Nothing better than checking how elite athletes are doing to find some motivation. This APP gives us direct access to all the Crossfit Games' website information. The leaderboad, the CFG events listed by years, the offical Crossfit Rulebook and Drug Policy… Only for truly Crossfit-addicts!

3, 2, 1… Download!